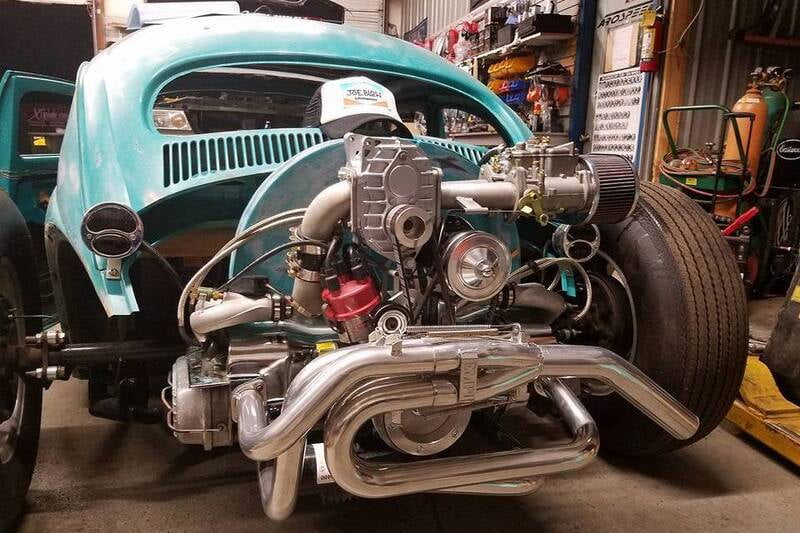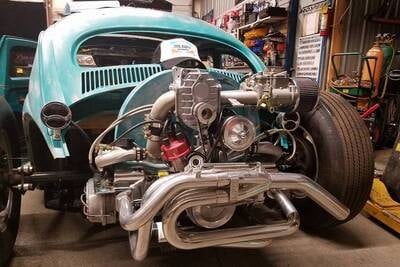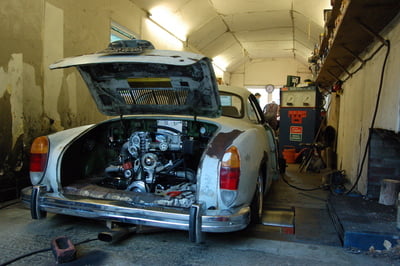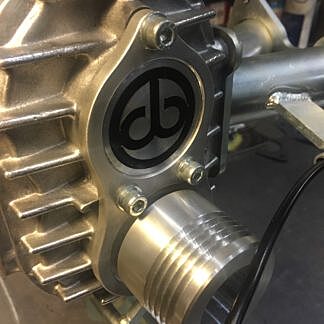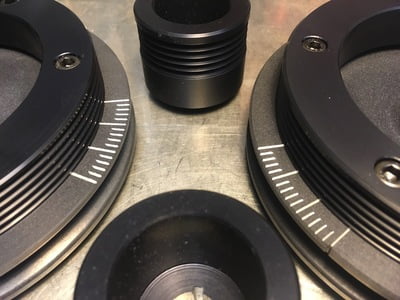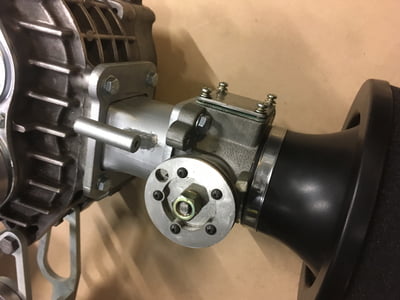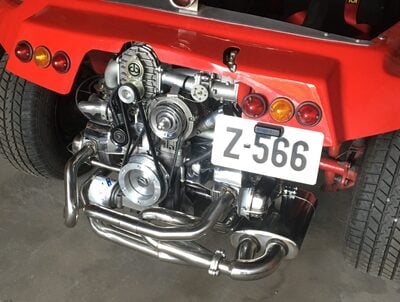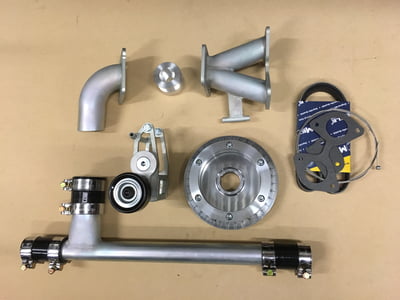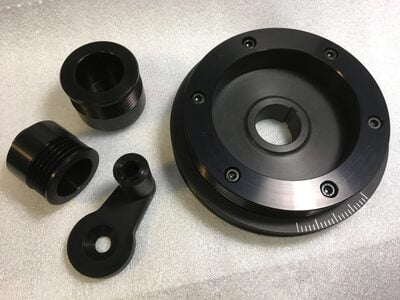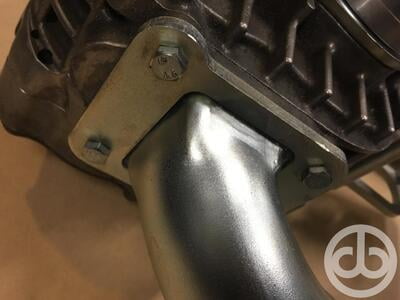 AMR Performance Kit
AU$1,200.00

-

AU$1,300.00
AMR500 performance carbureted kit
Our performance carbureted AMR based kits are designed to work on 40/50hp upright style Type 1 engines using either a DCOE, S&S or HSR carburettor.
Featuring a wider dedicated PK6 drive belt to eliminate slip and overcome the excessive load on generator and alternator bearings found with single belt serpentine setups.
Our AMR500 based kits also feature square manifold ports to maximise flow capabilities and make the most of the available boost.
Manifolds are constructed from
TIG welded
6060 aluminium and feature hidden welds.
Our high flow tee manifold will connect to both dual and single port end castings and can also be used with CB EFI manifolds
Available with a range of inlet manifold styles you can use this kit with Weber DCOE's, Dellorto DHLA's, Mikuni HSR, S&S or with our own Joe Blow throttle body. We also offer this kit with AMR300 style flanges for smaller capacity engines. Just select the style of manifolds you need when ordering. This kit ships with the following items:
Billet 6160 blower pulley
Billet 6160 crank pulley
High-Flow square port carburettor to blower manifold
High-Flow square port lower outlet manifold
High-Flow large diameter tee manifold.
Supercharger stand with integrated tensioner assembly
High pressure silicone hoses
Heavy duty high pressure hose clamps
High quality 6PK drive belt
Throttle cable kit
Gasket set
Please note: This kit does not include the carburettor or blower. Those items are available to purchase separately.