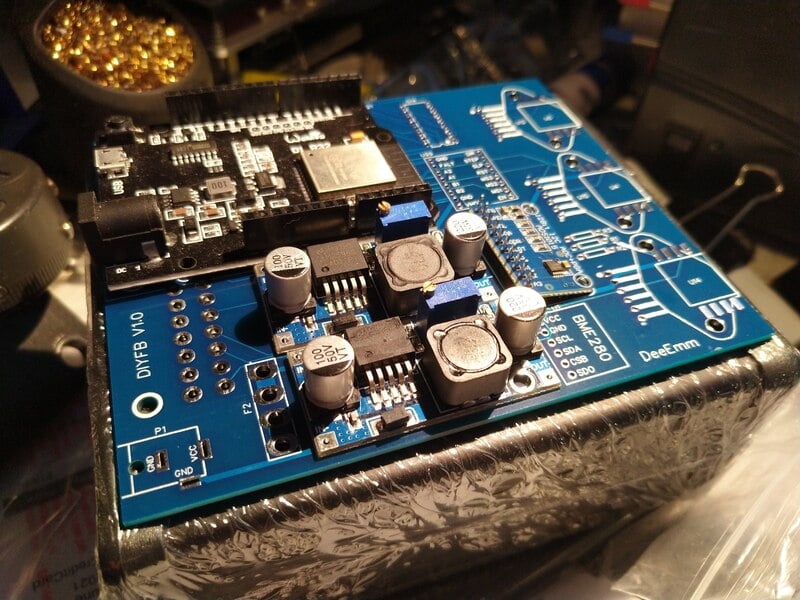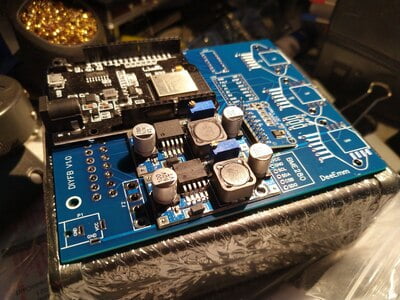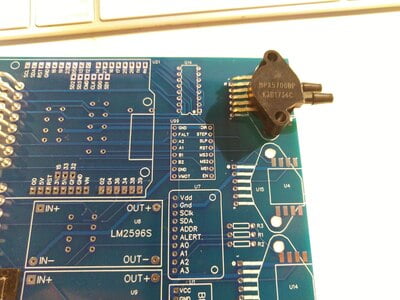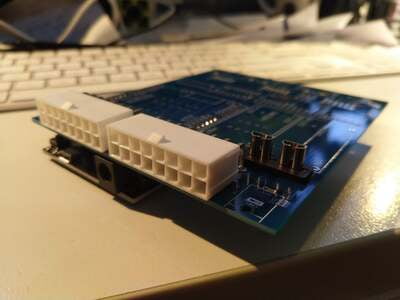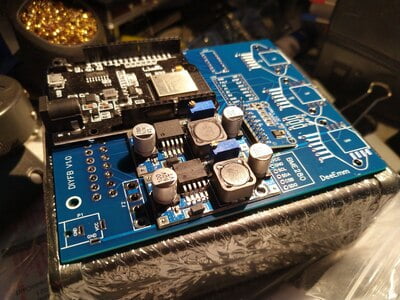 DIY Flow Bench controller
DIY Flow Bench
Controller
The DIY Flow Bench project is an open source project to measure and display volumetric air flow based on the ESP32 microprocessor.
The shield design is modular and uses pre-assembled and readily available sensor breakout boards to make it easy to locate parts and easy to assemble. Alternately the PCB can be purchased with components. The Case, ESP32 microprocessor and MAF sensor are available to purchase separately.
If soldering and programming is not your thing you can also purchase a fully assembled and fully programmed, ready to use controller and wiring loom.
The shield is available in the following formats:
PCB Only
You can source your own components and case. (The full Bill of Materials is available on the project website)
PCB and components (unassembled)
The PCB is supplied unassembled with all necessary components. All you need to do is solder the components to the shield, add an ESP32 microprocessor and install the DIYFB Firmware (available from the project website). NOTE: this is the shield only. The case and ESP32 are not supplied.
Case including later cut end panels

Officiel DIYFB Hammond case with laser cut end panels to match the PCB connections.
ESP32 Microprocessor
ESP32 processor loaded with the current firmware and bench tested (leave a note with what MAF you want to use)
MAF Sensor
The recommended MAF sensor.
DIYFB Controller - Fully assembled, programmed and tested.
Turn-key, ready to use fully assembled controller. This unit is supplied with ESP32 and case and is sold fully assembled and programmed with current firmware. (leave a note with what MAF you want to use)
Wiring Loom
Ready-Assembled plug-and-play pre-terminated wiring loom. The loom is supplied pre-terminated and includes MAF connector, Power leads, fan relays and component connections
For more information on the DIY Flow Bench project including PCB assembly and operation please visit the project website at
https://diyflowbench.com
So why are the shields listed here?
Joe Blow Superchargers are the official sponsor of the DIY Flow Bench project.
The DIY Flow Bench projects lead developer is DeeEmm (AKA Mick Percy) who also happens to own Joe Blow Superchargers. The PCBs and assembled shields are listed here for convenience of sale and stock management.